Rhinoplasty 
---
Rhinoplasty, commonly known as a nose job, is a plastic surgery procedure for correcting and reconstructing the nose. There are two types of plastic surgery used – reconstructive surgery that restores the form and functions of the nose and cosmetic surgery that improves the appearance of the nose. 
Rhinoplasty is a surgery to change the shape of the nose. Because both breathing and the nose's shape are interrelated, a rhinoplasty may sometimes be performed not only to change the way the nose looks but also to improve breathing through the nose.
Septoplasty is a surgery to improve breathing by straightening the wall inside the nose that divides the nasal passages into a right and a left side (nasal septum). A septoplasty is often combined with a rhinoplasty.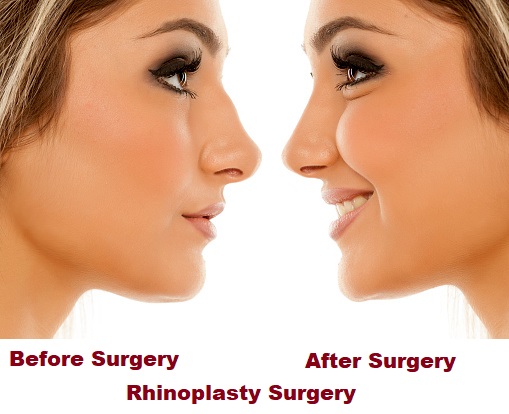 Patients usually visit the nose surgeon to
Perform hump ?? removal
Change the shape or position of the nose tip 
Change the distance between the upper lip and nose
Change the size of the nostrils
Resize or reshape the nose
Align the nose
Eliminate the curve of the septum